LAURIE CURRAN WATER PTY. LTD.

- Norlane, VIC
Address




NORLANE

,

VIC

,

3214

Website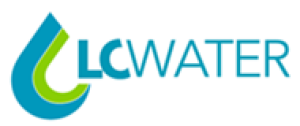 LC Water is a process engineering team of experts specialising in the design and construction of water and wastewater treatment facilities in Australia and the subcontinent, with offices in Geelong, Australia and Karachi, Pakistan.
Well known throughout Australia for our expertise in the Dissolved Air Flotation and Filtration (DAFF) process, our range of expertise spans a broad range of process technologies utilised in the many and varied contexts in which water requires treatment, be it for consumption, irrigation, industrial use or discharge to the environment. The full list of our design and construct capabilities are listed below.
Potable Water Treatment Plants
Wastewater Treatment Plants
Demineralisation Systems
Reverse Osmosis and Nano-filtration Systems
Iron and Manganese Removal Systems
Alkalinity Removal Systems
Water Stabilisation Systems (LSI and CCPP adjustments)
Powdered Activated Carbon (PAC) and dosing systems, including portable dosing systems
Chemical Dosing Systems: fluoridation, chlorination, coagulation, flocculation, pH control
Decanters and Clarifier Process Units
Dissolved Air Flotation and Filtration Process Units
Process water cooling and heat exchange system design
Brownfield Plant Upgrades
Organics Removal
Aeration Systems.
Anaerobic Digestion/Biogas Generation and Storage
We employ engineers across the chemical and mechanical engineering disciplines to carry out all design work and project management in house, with electrical and civil design work executed by local companies with whom we have long been affiliated.
To learn more about who we are and what we've achieved, please visit our website for further information, or make contact via darrenpickett@lcwater.com.au
Items Supplied By This Dealer