Millennium Form Pty Ltd

- Yennora, NSW
Address

YENNORA

,

NSW

,

2161

Website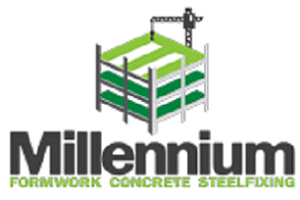 Millennium form is one of Australia's leading formwork and construction company, with combined experience of over 30 years working in the construction industry. We have a very highly skilled team that is ready to perform to their optimum best and deliver. We use the best materials and equipment and we always deliver world class service. we have been involved in all aspects of formwork, concreting and steel fixing, and offer a wide range of construction services. We have worked on a variety of projects from all kinds of sectors such as residential, government, retail, education, health and sporting/event venues.
What sets us apart is our strategic approach to construction and our understanding of practical and cost effective work procedures.
Resource mobility and flexibility runs the extra mile for our clients and allows project programs to be completed on time and on budget.
Millennium form is modelled upon three critical pillars:
Reliability – Quality – Stability
Our experienced staff are available to answer any queries that you may have; no matter what your requirements are, we will do our very best to fulfill them all.
Items Supplied By This Dealer
Categories Supplied By This Dealer