Essjay Contracting PTY LTD

- Gracemere, QLD
Address

153 Foster St, Gracemere QLD 4702, Australia




GRACEMERE

,

QLD

,

4702

Website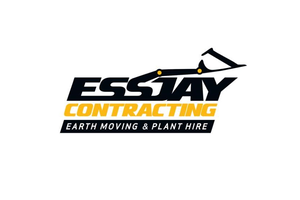 Company Overview
Essjay Contracting Pty Ltd is a professional earthmoving business specialising in:
Civil Infrastructure Earthworks
Rail Infrastructure Works
Rural Infrastructure Works
Residential, Rural, Commercial and Industrial Subdivisions
Heavy Earth Moving Machinery Haulage
Diesel Fitting Services
Since its inception in 2012, our company has successfully delivered quality results for our clients with projects ranging from small scale, private landholder operations to commercial projects valued above $10 million dollars. Regardless of the size of the project, Essjay Contracting Pty Ltd are experienced in delivering quality work on time and on budget. We are committed to the highest standards of service, quality and value for all of our clients.
Our fleet consists of an excellent selection of up to date and well maintained plant and equipment with a specific focus on providing UTS equipped final trim graders. All of our equipment is regularly maintained to the highest standard to ensure reliable and safe operation.
We have a dedicated, qualified and experienced team of people working together through our integrated management system, to ensure all aspects of our projects are carried out safely, effectively, efficiently and in an environmentally responsible manner.
Essjay Contracting Pty Ltd is a family-operated company which values our customers and takes pride in building and maintaining long term and lasting working relationships, with a focus on exceeding our customer's expectations.